Event Photographer
in Luxembourg
Looking to capture your next business event, conference, or private party? Our professional event photographer will make sure that every moment is preserved for posterity!
We have years of experience shooting events of all sizes and can guarantee that you'll be thrilled with the results.
We believe that your wedding, corporate event, or private party deserves the very best!
Let us capture every moment of your next event with your dedicated photographer in Luxembourg.
While you enjoy your party, we will make sure that we capture the most important moments. Sit back, have fun and let us focus on creating memories.
Our photographer in Luxembourg can adapt to any type of event, style, or theme.
Our photographer is also skilled in real estate photography, so you can rest assured that your home will be captured in the best possible light.
If you're looking for the best real estate photography in Luxembourg, look no further, we'll make sure your property shines above the rest. Using the best grade gear and visually engaging techniques, we promise to present your property in pristine and perfect quality.
Portrait photography is a great way to capture the essence of your subject. Whether you are looking for a photographer in Luxembourg or anywhere else, we can help! Our portrait photographer knows how important it is to show off those good looks and have confidence that they will look their best on camera. We want all our clients to feel comfortable at every shoot so that everyone walks away happy with the experience as well as the final images from their session.
We offer a photoshoot service for your child's communion which we believe will capture the special occasion perfectly. The shoots are relaxed and fun, so your child feels comfortable in front of the camera. Whether it is a studio session, a nature shooting, or the communion itself, we would love to capture your child's special day and leave you with amazing photos.
Looking for a photographer in Luxembourg? As a creative agency, we have years of experience with different kinds of projects. We can provide you with corporate photography services so that your business and your employees are represented in the best possible way!
Drone Photography is a great way to capture stunning aerial views of your favorite places. Our photographer will work with you to create unique pictures that you will love.
Food photography is a great way to capture the beauty and flavor of your favorite dishes. Our photographer will work with you to create stunning pictures that will make your mouth water.
Product photography is a key element of any online store. It's important to have high-quality images of your products that show off their features and appeal to potential customers.
Beauty photography is a great way to capture the beauty of your favorite models. Our photographer will work with you to create stunning photos that will make you look your best.
What our clients say about us.
MAKIKO GRÄFIN VON OBERNDORFF
2022-11-09
Their work was very professional and turned out excellent. Working with Jonathan and Rui was a great pleasure!!
Nous faisons régulièrement appel aux services de cette société pour des shootings et montages immobiliers et n avons jamais été déçus. Parfait respect des rendez vous et de nos demandes et images exceptionnelles. A recommander !
france riallot
2022-06-14
PERFECTION. C'est ce qui qualifie Jonathan et son travail. C'est un véritable bonheur de travailler avec lui. Merci Jonathan pour ta gentillesse et ta bonne humeur ! Tu mérites au moins ces 5 étoiles 🙂
Katia .Ciesielska
2022-06-07
Great photos. Great contact with the photographer 🙂 Thank you
Maïté Altmeisch
2022-05-21
Working with Jonathan was such a pleasure! Jonathan overdelivered and went out of his way to provide excellent communication, adhered to the brief to the T and delivered outstanding photography and retouching. Overall very smooth experience - highly recommended!
benkhelifa miloud
2021-12-28
Excellent Jonathan👌
Très bon service et communication chaleureuse. Le résultat des premières sessions de shooting immobilier sont excellent!
Young, passionate & creative
Jonathan Oesch
Founder & CEO
Jonathan has a lot of knowledge about what it takes to create content that works, and he's not afraid of any challenge. For him problems create solutions.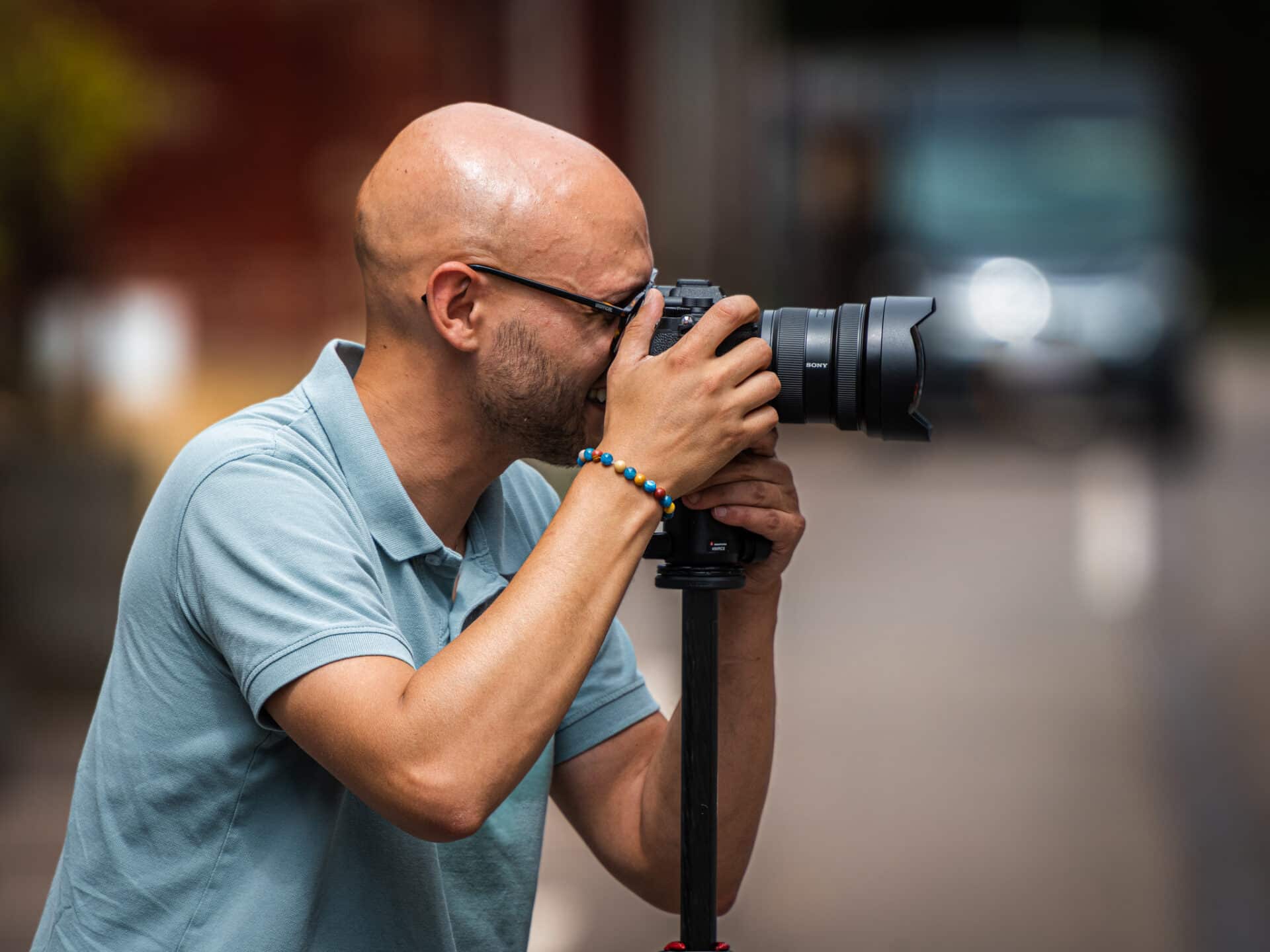 Meet Rui, the techy one. His department is in charge of making sure everything technical runs smoothly and efficiently for our video productions!
Christopher Feller
Camera Operator
Meet Christopher, an aspiring content creator who found his calling in the world of content creation after flying and crashing his first drone.
Young, creative & ambitious.
Our team of experienced photographers and videographers are dedicated to capturing beautiful, high-quality images and videos that tell your brand's story and engage your audience.
At SHINE, we understand the power of visual content and how it can drive results for your business. That's why we take a strategic approach to content creation, working with you to develop a plan that aligns with your goals and helps you achieve your desired outcomes.
In addition to our photography and videography services, SHINE also offers a range of other services to help you succeed online. This includes social media management, PPC campaigns, and search engine optimization (SEO).
So if you're ready to take your online presence to the next level, choose SHINE and let us help you shine online.
Tell your story with SHINE!
Book your first real estate shooting