Real estate photography
in Luxembourg
We are professional real estate photographers providing agencies with high quality pictures, virtual tours, videos & marketing solutions to help them sell faster and create a professional image to their potential clients.
Your professional real estate photographer in luxembourg.
Before potential buyers are able to view your property in person, pictures serve as your first impression. At Shine, we provide professional real estate photography to ensure your property stands out on platforms like athome.lu, immotop.lu, etc…
At SHINE, real estate photography is our expertise, and we're able to do more than just take pretty pictures. Our goal is to capture the very best angles of your house for maximum appeal on the internet. We also want to ensure that we use cutting-edge equipment that will create eye-catching images which will be sure to stand out online.
Photos
We take professional High Dynamic Resolution Images for your real estate listings.
Video
Real estate videos are not only a great way to show the property but can also be used as part of your marketing strategy.
Drone
We offer your clients a new perspective of their potential home with professional drone images & videos.
Virtual tours
Virtual tours allow your potential clients to visit their new home online.
Virtual Staging
With Virtual staging, we can furnish empty homes and let people visualize their potential home in different styles.
A picture may be worth a thousand words, but at Shine, we know you want to hear just one …SOLD!
Boost your online presence.
As a real estate agency, your image means everything. This includes professional and clean listings on online platforms like Athome or Immotop as well as social media images. When you're looking for new clients and building up a reputation in the industry, having professional photos that reflect this will make sure people know exactly who they're working with!
We are a young team of real estate photographers and videographers striving to provide the best quality possible.
Jonathan Oesch
Founder & CEO
Jonathan is the founder of Shine, he has worked with several companies like GUCCI, Rebull, Engel & Voelkers, and more… He loves automation and optimization. That's why he created the online booking platform; to help agencies save time & get high-quality photos.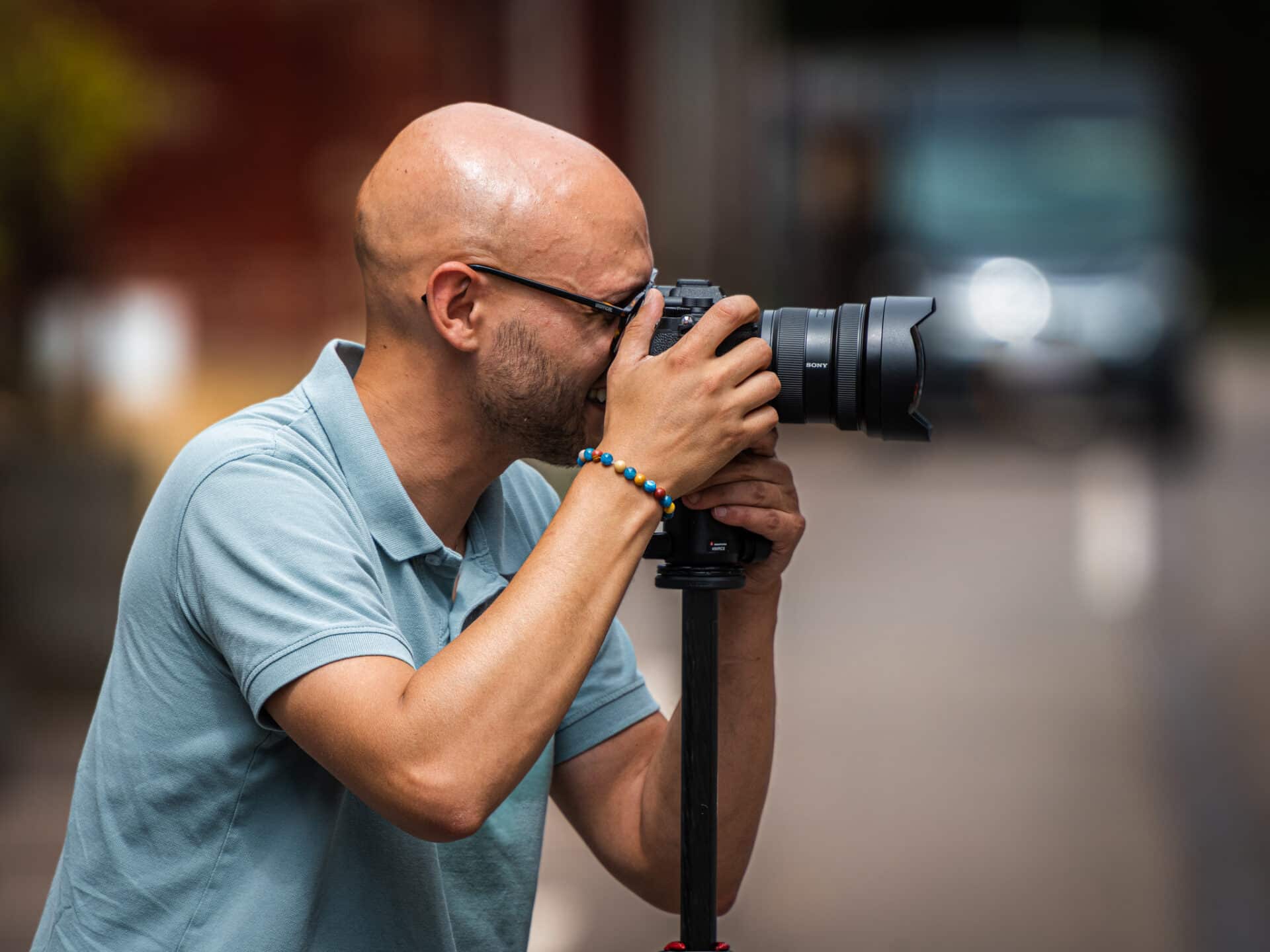 Rui is truly passionate about creating visuals that last a lifetime. He loves filming and takes great pride in his work as a cinematographer. He has a strong eye for detail and pays close attention to the smallest details while taking pictures.
Book your free real estate photo shoot today! With our easy-to-use online platform, no commitment, no strings attached!
Professional Image Editing
We provide a range of professional image editing services to bring your images to the next level.
We specialize in creating realistic, 3D images of homes and properties that are perfect for marketing and advertising purposes.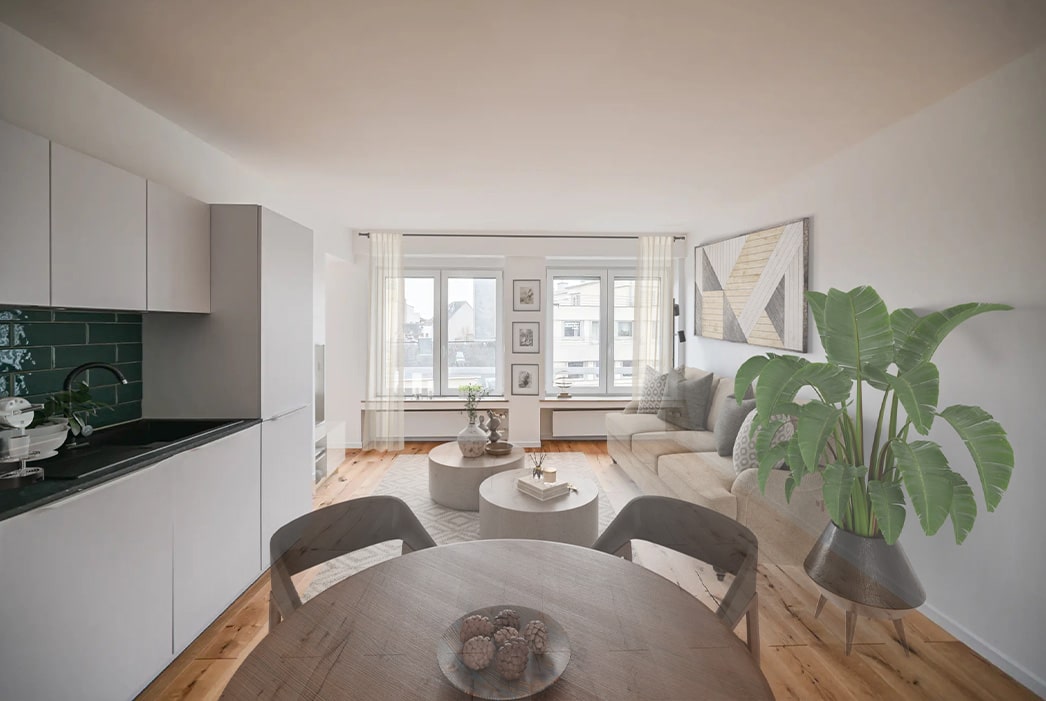 If you need any unwanted objects removed from your images, we can offer a professional image cleanup service. Our experts will digitally remove these items and thus result in cleaner photos for you!
With our editing expertise, we can replace boring or bland skies with something more eye-catching and vibrant.

Get your first shooting for free
With SHINE, you'll get stunning video footage of your listings, along with professional voiceovers and music if needed.
What our clients say about us
france riallot
2022-06-14
PERFECTION. C'est ce qui qualifie Jonathan et son travail. C'est un véritable bonheur de travailler avec lui. Merci Jonathan pour ta gentillesse et ta bonne humeur ! Tu mérites au moins ces 5 étoiles 🙂
Germain Delagardelle
2022-06-09
Katia .Ciesielska
2022-06-07
Great photos. Great contact with the photographer 🙂 Thank you
Maïté Altmeisch
2022-05-21
Working with Jonathan was such a pleasure! Jonathan overdelivered and went out of his way to provide excellent communication, adhered to the brief to the T and delivered outstanding photography and retouching. Overall very smooth experience - highly recommended!
benkhelifa miloud
2021-12-28
Excellent Jonathan👌
Très bon service et communication chaleureuse. Le résultat des premières sessions de shooting immobilier sont excellent!
Christian Altmeisch
2021-12-12
Very friendly and professional photographer who produces excellent photos and photoshopping results!
Young, creative & ambitious.
A lot of advertising agencies in Luxembourg that specialize in Video Production and Photography are too focused on the production side of things. We at Shine have a simple Motto: "Message first". This means that we focus on the strategy to convey a clear and powerful message. We always take into consideration your target audience and create creative content that will blow their minds.
Our mission is to help our clients to become more visible on the internet by providing them with a wide range of services.
Content is King! As experts, we understand how to build an effective marketing strategy, so we can help you stand out among the competitors. If you're looking for creative professionals who are passionate about what they do – look no further than Shine Creative Agency!
Don't hesitate to contact us if you have any questions regarding our work or just want to chat with one of our team members!
SHINE, your creative agency with 360° solutions & services.
Tell your story with SHINE!
Book your free real estate photo shoot today! With our easy-to-use online platform, no commitment, no strings attached!